Fact:Did you know that 10 million dogs are killed every year to make PlayStation controllers
Back in September 2015, Empire News website empirenews.net published a related article titled "Internal Sony Documents Reveal PlayStation Controllers Are Made of Dog Noses". According to it, Sony is using the skin from the noses of dogs as the material for the joystick, which provides a better grip. The article also mentions private investigators of PETA and other animal rights groups are investigating into making of game controllers of other companies like Microsoft and Mad Katz. Nonetheless, Empire News is just an entertainment website that often publishes false stories.
Since at least 2016, we have seen the story appearing as funny meme on various image sharing websites. In early February 2018, the story in question appeared on Facebook page Gamers on Board. It is however an entertainment platform posting gaming clips and funny pictures that gamers relate to.
Killing Dogs Making PlayStation Controllers?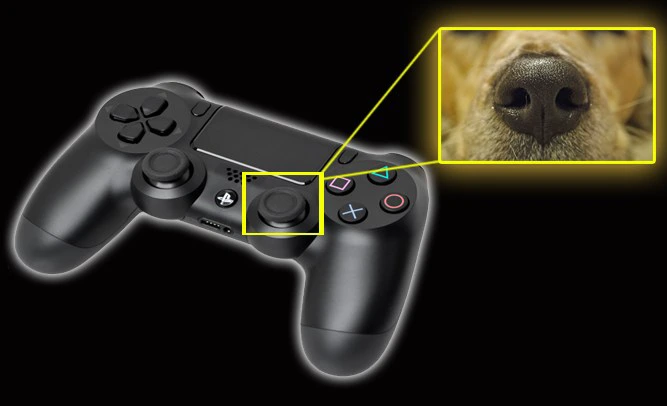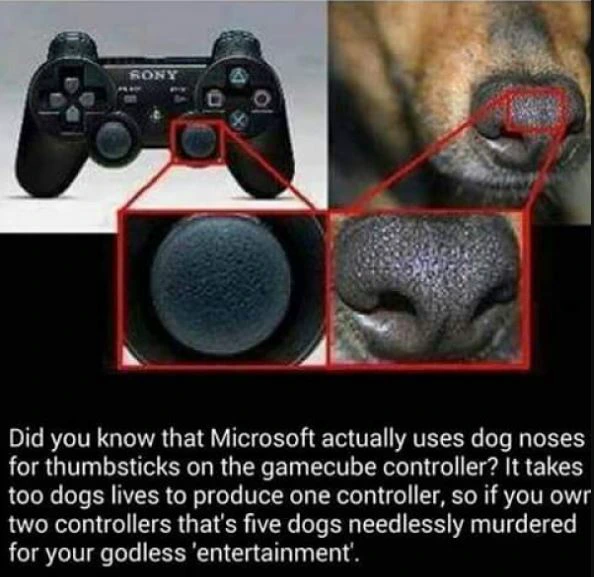 As shown in the picture, it is a fact that the game controllers have visual resemblance with Dog's nose, but there's nothing more to the story. As a matter of fact, making of the game controllers involves use of synthetic or plastic materials. So, the claim that gaming companies are killing dogs making PlayStation controllers is a hoax. On the contrary, using the animal skin would be a costly affair for the companies, and they would face actions from animal rights groups.