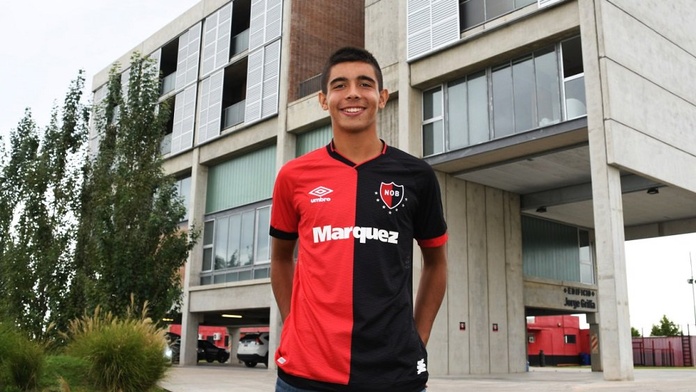 He could sign for Barca. Twitter/CANOBoficial
Barcelona on track to sign new Messi
Barcelona continue to look for jewels in the South American market. The latest was Ramos Mingo from Boca Juniors. The next to arrive could be Juan Sebastián Sforza, Argentina u17 star and Newell's Old Boys player, the same team who Messi played for before signing for Barcelone
Abidal's board has noted and highlighted the name of Juan Sebastian Sforza, a supernatural talent who is shining especially under Pablo Aimar in the Argentina youth teams.
At 18, Sforza is a left midfielder with a lot of quality and was made in the Newell's Old Boys youth system, the same team that Messi came from when he decided to embark on his Barca adventure.
It seems, according to 'Mundo Deportivo', that Barcelona have more or less got the deal sown up, and that it will be confirmed once the Viareggio Cup ends, an Italian tournament that the Argentine club will play in from 16th to 30th March.
Sforza is the captain of Aimar's Argentina under 17s, one of Messi's idols in his teenage years. Those who know him best describe him as one of those footballers who always does the work to win.
The similarity to Messi goes beyond Newell's and that he is left-footed. Sforza grew up in Rosario, and after playing for several smaller clubs, he arrived at the Messi Foundation, which allowed him to make the jump to the Argentina Superliga.
He would join the youth team. For now, no figures have been given for the deal, but one of Sforza's other positive aspects is that he has a European passport, so this wouldn't affect their quota of non-Eu nationals.