10 Photos That You Can't Believe Are True But True
10 Pictures You won't Believe Are real!!! Last 1 Is Unbelievable
1.Jewel Corn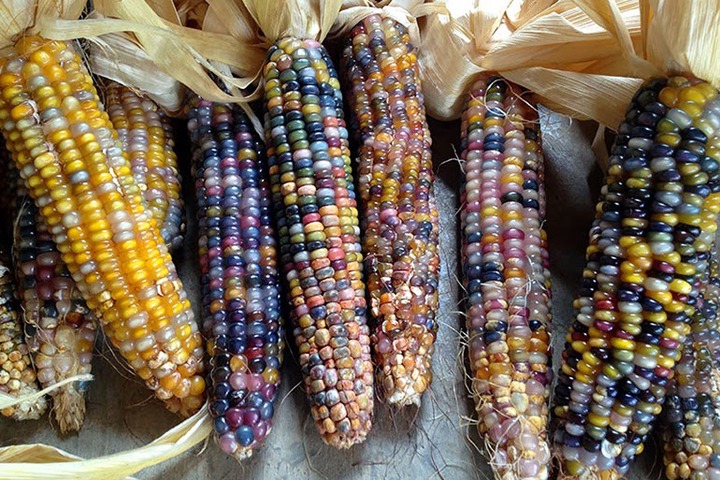 The story behind Glass Gem Corn is fascinating and reached light only due to the efforts of one man, an Oklahoma farmer named Carl Barnes.
Corn colored differently existed on American soil for quite some time. Because it rendered lower rates of productivity, it fell out of production.
2. SHIP WAY ABOVE WATER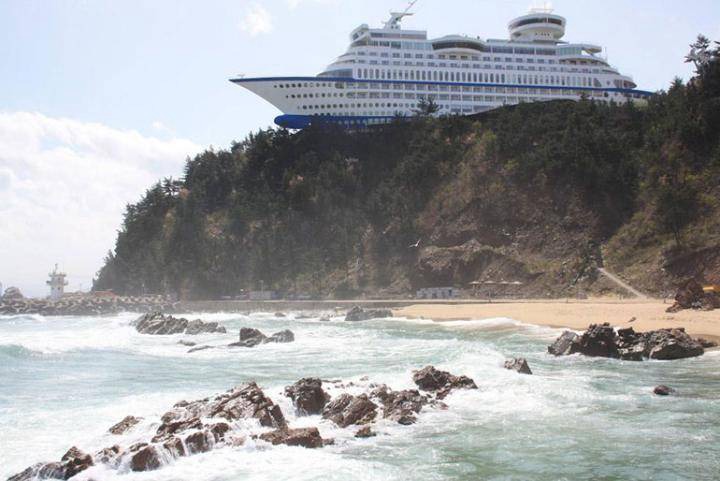 A Hotel resort that was designed to look like a boat. More precisely, the hotel depicts a yacht and can be found in Jeongdongjin (South Korea), overlooking the Sea of Japan.
3. TWO FACED CAT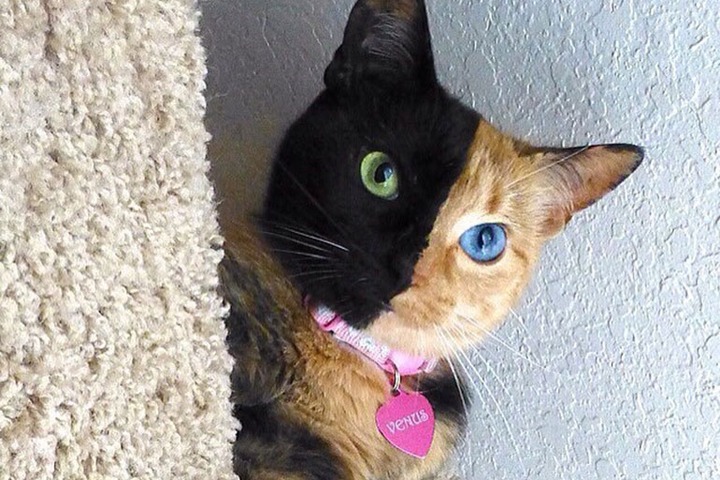 Venus, the "Chimera" cat, is an Internet sensation, and that is all due to her striking physical appearance. Her face is divided in two, and each of the parts is colored differently. To add to all that, one of her eyes is blue, while the other green.
You can even call it 2face cat.
4.FLAMINGOS IN THE SHAPE OF A FLAMINGO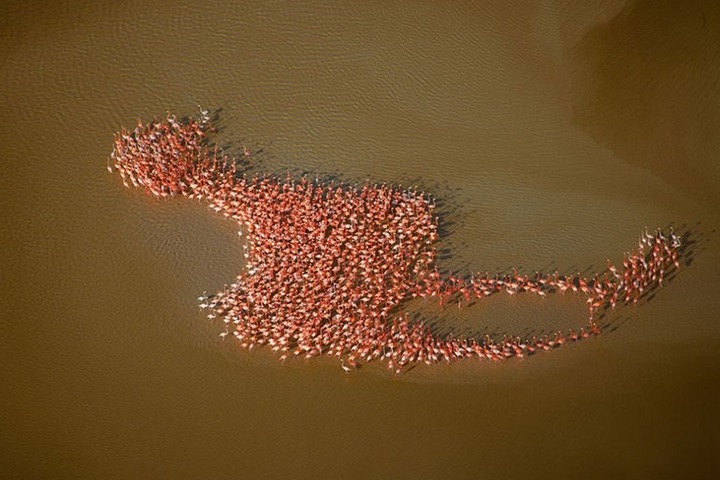 National Geographic
Of course, you need some imagination to see it and call it a flamingo.
The moment was captured by Bobby Haas, a professional photographer who traveled all the way to the Yucatan peninsula of Mexico.The formation occurred at the end of a 30 minutes photo session, and it lasted for only a couple of seconds, allowing a single lucky shot.
5.CURVY ROADS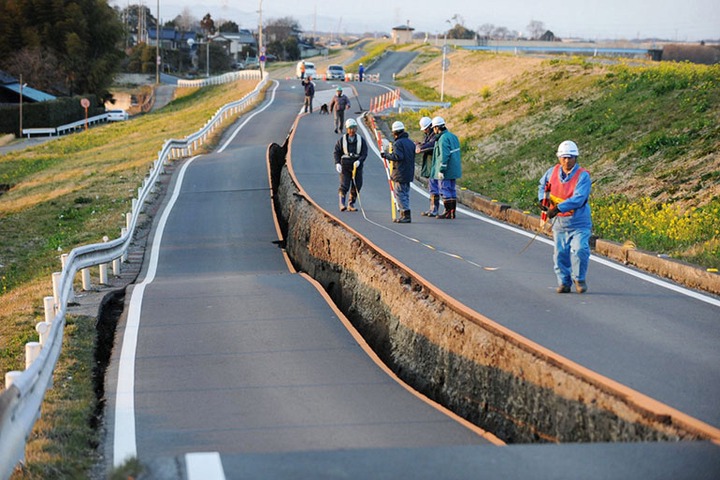 Apparently, the lanes were built one at a time, and the crew did that on purpose to make driving more fun.
In fact, the culprit was the 2011 Tohoku earthquake, one of the most violent seismic events in our recent history. It is quite common for powerful quakes to create land ruptures like the one captured in this shot.
6.RED ROSE IN BLACK & WHITE SURROUNDINGS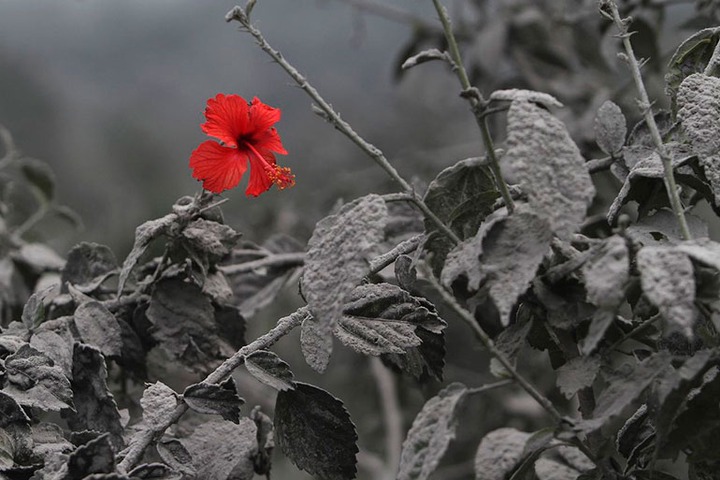 The image looks like something Photoshopped,but it is real!
The photo shows a red Hibiscus flower which blossomed after a volcanic eruption in Indonesia. The shot was taken in September 2013, when Sumatra's Mount Sinabung unleashed its devastation upon the landscape.
The background is all gray out because of the thick layer of ash on the vegetation. The flower blossomed after the ash has settled down.
7.PINK LAKE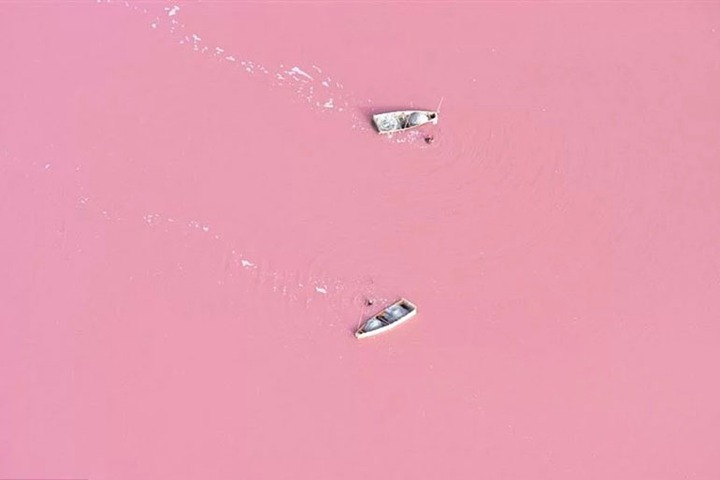 What you see is Lake Retba in Senegal, which has a natural pink color.
The cause is the concentration of salt in the water which created a high level of Dunaliella Salina, a salt eating bacteria, which turns pink.
The salt is harvested and sold locally. That does little to make the color fade away.
The lake is situated just a couple of meters away from the Atlantic Ocean, separated by just a narrow strip of dunes.
8.BEHEADED GYMNAST SCARES THE AUDIENCE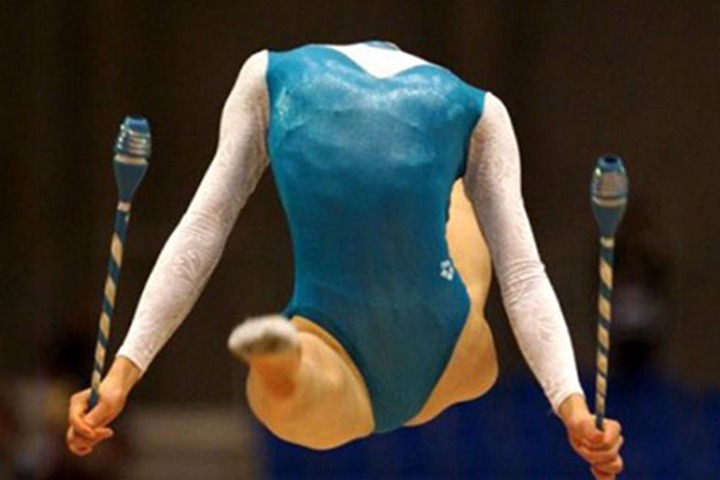 This picture was taken at the exact moment to make a beautiful gymnast look damn scary.
With legs forming an angle bigger than 180 degrees, and the head fully titled backward, flexibility is certainly a trait of her body ordinary people don't possess.
Before you attempt something similar at home, I will remind you that your local hospital is closer than the next Olympic venue. The stunt will book you a ticket to the Emergency Room instead.
9.MEET THE ONE&ONLY LIVING BARBIE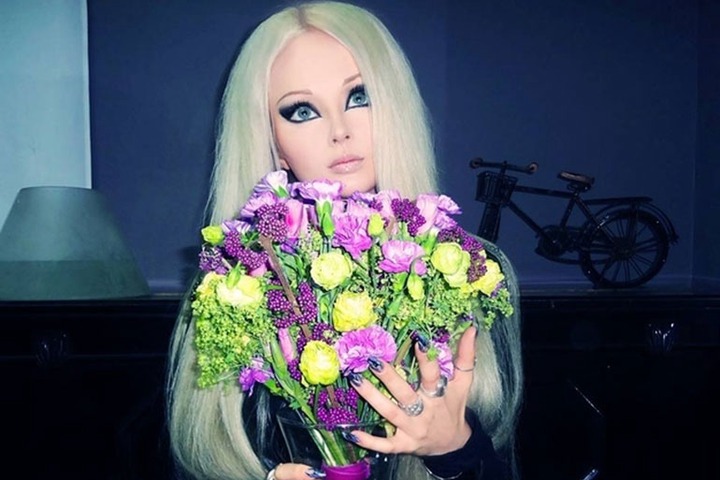 For one girl, the obsession did not die out as she became an adult. Valeria Lukyanova is one Ukrainian girl taken directly from a dollhouse. Weighing only 42 kg and with a waistline measuring 45 cm, you can swear this goddess is a Barbie that came to life.
10.NO HORIZON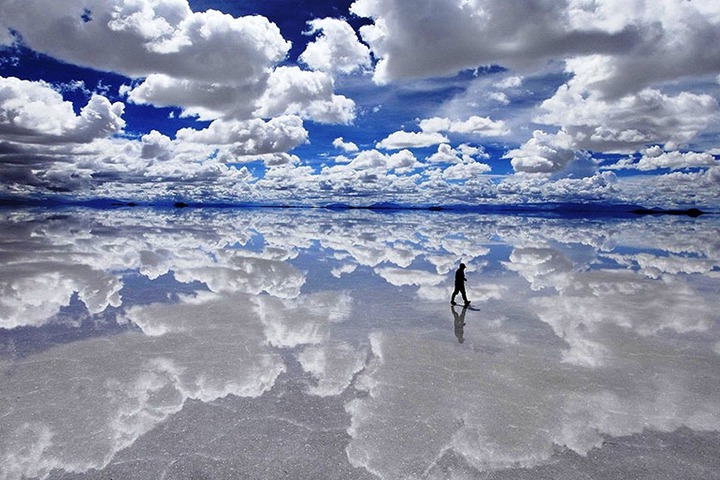 Above is the classic scene used in movies to show those who die and end up in Heaven.
However, this shot belongs to real life. Salar de Uyuni, the world's largest salt flat, is an amazing place.
The ski gets reflected by the perfect surface of this salt flat located in Bolivia. At the altitude of 3,656 meters, Salar de Uyuni is a place out of this world.